Safaga Port shore Excursions
Safaga Port shore Excursions
Safaga Port shore excursions Individual, Day Trips, Day Trips, Activities, Best Sights & Attractions in Safaga. Day tours in small groups. Individual excursions according to your wishes. Private excursions away from mass tourism, top activities & tours, reasonable prices, easy online and on-site booking. Shore excursions from Safaga harbor to Luxor in small groups
Duration: 14 Hours
Take this unforgettable shore excursion to Luxor from Safaga harbor and discover the fascinating treasures and sights of ancient Egyptian culture in Thebes East and Thebes West.
Duration: 48 Hours
Get to know Egypt's ancient cultures and their facets on a two-day trip to Luxor. Visit the city of Luxor with its many temples and ancient tombs. You travel in a small group and are accompanied by a German-speaking Egyptologist.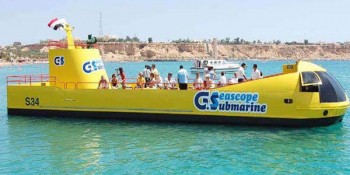 Duration: 4 Hours
Immerse yourself in the fascinating underwater world of the Red Sea on a 2-hour trip by semi-submarine. On board the boat you have a fantastic panoramic view of the colorful fish, reefs and corals of the Red Sea.